BERRIES COULD HURT OUR GREAT CANCER INDUSTRY


Right now cancer creates jobs and is an important pillar for a growing economy, but researchers in Australia are threatening these jobs and our way of life after they found a particular berry to be highly effective against cancer tumors.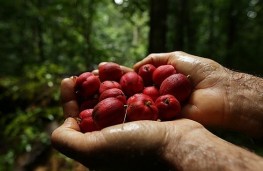 Some websites, like an article at naturalsociety.com, do not realize how grave an error they are making when they talk about natural treatments for cancer.

Such things are not good news for our great cancer industry. We have always advertized the treatments that have the highest cost and the least effect, with the loyal and trusted support of the cancer organizations. That way jobs will not be lost and the economy will not suffer. It is very important to keep it that way, or money will not flow as much around in society, at the expense of you and me!

The situation calls for us to continue setting apart some money to cancer organizations, so that they can battle these anti-economy rogue elements of our society that promote high effect treatments, (that cannot even be patented in many cases). The organizations are required to slander, or lead people away from these natural alternatives. And they have a good track record!


Article author: Joar Berntsen. selfuniverse.com
As you can see there are no ads here, If this article was of any value, or you want to help the economy more, you can go to the support page. Thank you very much !